All-in-One Student Information System
Engage Students & Faculty
One intuitive and customizable system capable of handling all aspects of the student life cycle.
Communicate and collaborate in an online environment, while automating common day-to-day tasks and workflows.
Streamline both on-site and online course and program delivery, while allowing for flexible and automated delivery methods.
Create a seamless student journey and streamline divisional efforts and expenses.

Trusted By Universities, Colleges and Vocational Learning Organizations






MySiS can automate your prospective student's processes with manageable workflows. Send notifications, documents and requests based on key student data sets and conditions as set by your organization.

Manage all aspects of your student's life cycle with MySIS. Track correspondence, generate documents, review digital signed agreements and requirements, assign entry tests or customize your program plans on a per student or cohort basis.

Seamlessly integrate your financial processes. Track & record receivables, transactions, invoices, disbursements, scholarships, payment plans, tax forms (T2202, T4A, RL8, etc…) and much more. Accept payments online through a variety of payment processors to streamline your financial processes.

Immerse your students into the online portal, get their schedules, enrol in courses, access course materials, pay tuitions and download financial statements, access transcripts, upload document requirements, complete entry tests, and much more. Student's receive their own branded e-mail address at your organization to communicate with their classmates, faculty and staff.

Course Scheduling & Program Management
Manage course & program schedules in an online environment. Flexible scheduling allows for continuous intakes and rolling schedules, plus term-to-term schedules which can be broken down to a day-to-day schedule. Automate your curriculum content with MySIS's signature repository system, and never load your course content manually, ever again.

MySIS is fully integrated with Moodle LMS and offers a seamless experience for all users, and open up your organization to online course delivery. Login to your SIS to access your branded Moodle courses. MySIS takes care of all relationships between both systems for a completely hands-free learning management integration.

Regional & Campus Management
MySIS is built to handle multiple brands, regions and campuses. Control your entire organization and all your institutions within a single, multi-lingual, multi-currency system.

Built your own reports with MySIS's drag-and-drop-and-click report builder. Report on all aspects of your system, build unique reports or use our built-in report templates out-of-box.

Manage the data you collect on all your students and agents with MySIS's form management system. Build application forms, lead forms, request forms and much more. Build your own notification and document templates in an online environment, and make them available based on specified data sets and conditions.
A System Tailored for Education Management
MySIS is pre-configured to align with the operational best practices of leading post-secondary institutions. We create technology solutions, built by professionals who work in education.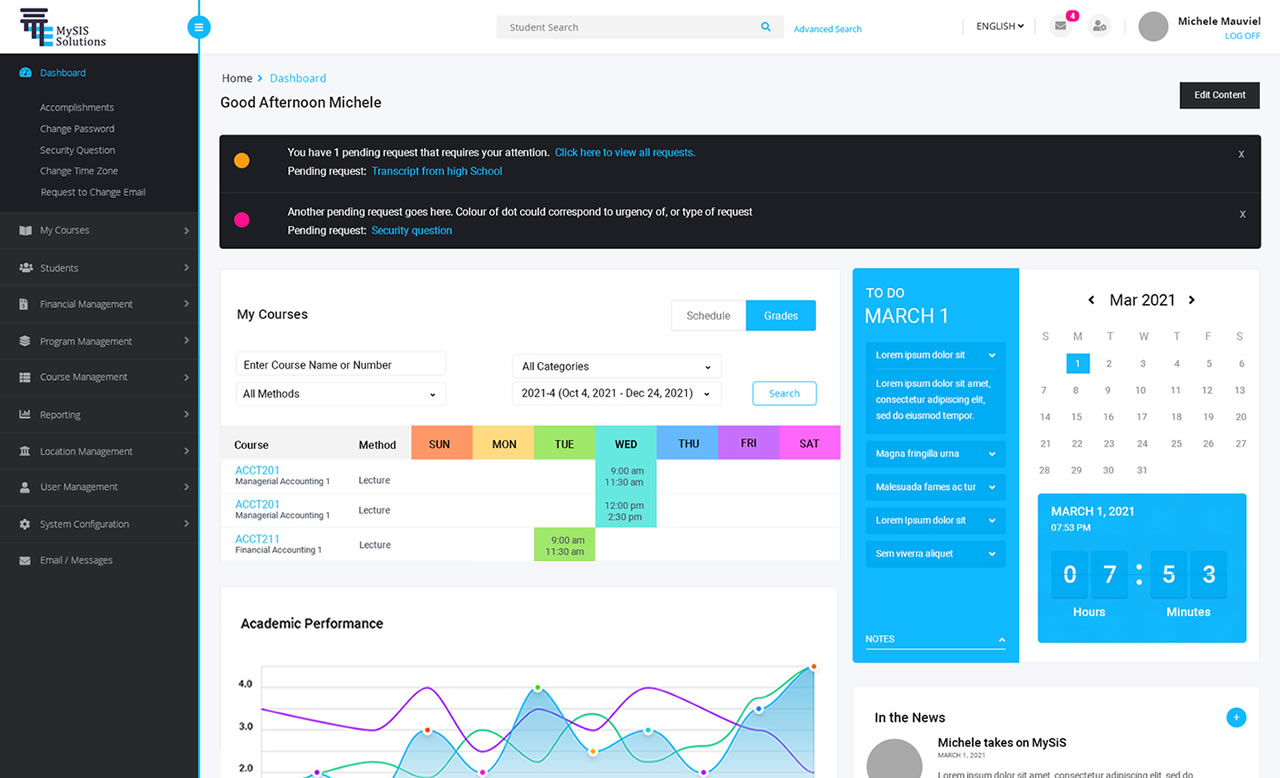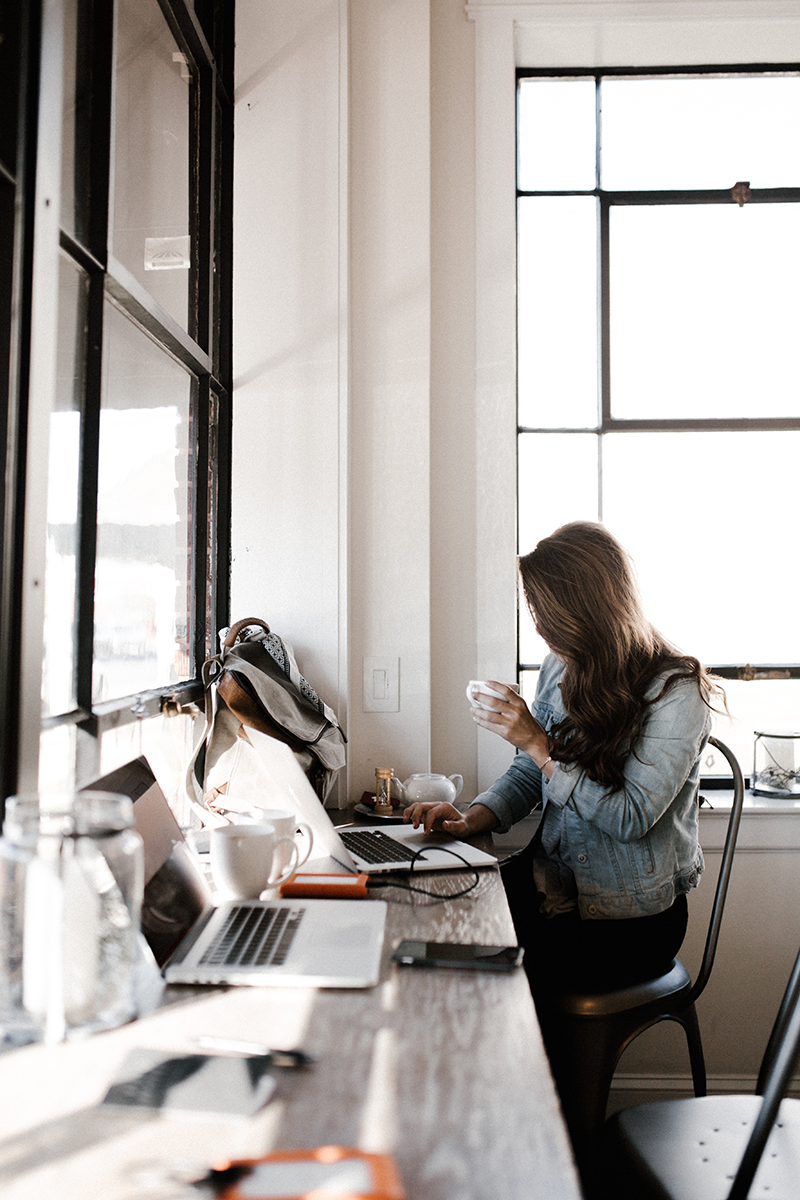 MySIS is a cloud based platform and our API allows for multiple bespoke integrations with financial systems as well as embedding third-party services. Education providers can customize the student journey to their unique requirements.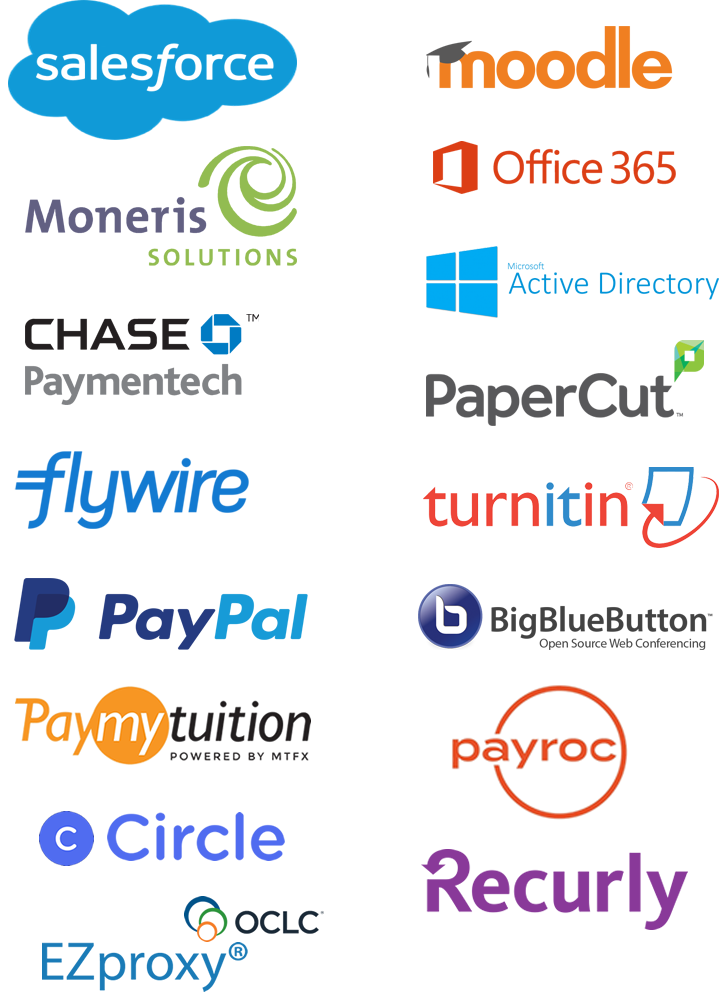 MySIS Solutions is suited to small and medium-sized education institutions. All stages were defined with full sector involvement, to engage students and staff, optimize efficiencies, gain business intelligence, and manage admin infrastructure.